September 15, 2011
July 19, 2011
G4: GoldenEye 007 Reloaded HD Screens
Yeah, y'all muhfuckas read that right! Goldeneye 007 HD fo that ass! Finally a first person shooter that's got my attention. (I am one of few who doesn't really jam with COD and it's offspring.) Oh, if Oddjob's in the game and you'e picking him, we're boxing.
May 27, 2011
TSS: Jay-Z's Worst 20 Songs
this list is SO good I had to post a link… TSS does lists justice, waaaaaay more than Complex can.
May 3, 2011
TheZAR.com
I friend of mine has opened an online boutique featuring designer and independant pieces, for the female readers. You can also check the blog.
April 7, 2011
January 31, 2011
January 13, 2011
MF DOOM To Release Deluxe Box Set
For those who don't have all the Special Herbs beat CDs already (like this guy!) you are going to be able to pick 'em ALL up in a deluxe box set! The set releases 2/1/11!
December 13, 2010
December 1, 2010
October 25, 2010
Fake Shore Drive: Vic Mensa - Blow My Mind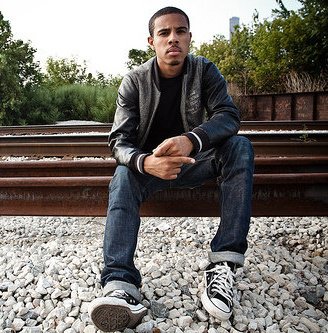 If you do one thing on my blog today… click this link and download this.  My lil' homie Vic Mensa is one of the illest young rappers you will EVER hear, I promise that.